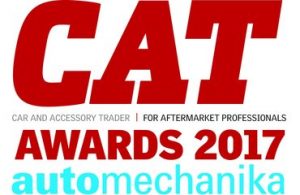 The voting has now closed the 2017 CAT Awards.
The CAT Awards in their current form have been around for ten years, but we've got a few tricks up our sleeve to keep the event fresh and the Awards themselves the must-have trophy for any business.
The 2017 event will be held on February 10 in the stylish surroundings of the Lowry hotel in Manchester. and we've revised the line-up of Awards categories to keep it relevant to the aftermarket.
Come back after the Awards to find out who this years winners are.
Thanks again to our sponsors, whoare:
Automechanika
Motaquip
Bosal
Haynes Pro
Haynes
Impression Communications
Mannol UK
PG Automotive Recruitment