CAT spoke to Neil Barlow, Head of Enforcement at the DVSA's new Market Surveillance Unit, about the outcome of the recent Klarius case, and how the department plans to ensure type approval standards are observed.
Why is there a need for the Market Surveillance Unit? Surely checking type approval comes under the VCA's remit?
The Market Surveillance Unit checks that products – vehicles and components – available on the UK market meet legal requirements, in particular with regard to safety and the environment. It makes sense for this function to sit with the DVSA because of our enforcement, legal and engineering expertise, and resources – and also to provide a degree of separation from the delivery of approvals. The unit was set up in DVSA nearly four years ago, and it's produced some interesting work in checking vehicles and components for standards compliance. A lot of this work has been around emissions, but it's not limited to this by any means. We do work closely with the VCA, but it is run by DVSA and funded by DfT.
Why did the Klarius case collapse? Can you tell us what went wrong?
We're very limited on what we can say on the recent Klarius case, it was technical issues with how information, held across different Government bodies, was organised for disclosure that caused the problems. DVSA and DfT were disappointed that the evidence we had was not heard.
In the last 3 years we have successfully prosecuted more than 1100 fraud cases, losing only six and no others have been dismissed by the courts in this way. We are proud of this success, but we'd rather not have to use that power. We'd rather manufacturers, importers, wholesalers and retailers were compliant with the law. With that in mind, education and awareness raising is also an important part of what we do. However, we will take enforcement action where we need to and have already had successful cases with the MSU. I expect there will be more to come.
Is there a danger that the MSU could be manipulated by companies that have 'sour grapes' with a competitor (emission product supply is a particularly fraught sector)? What steps have been taken to prevent this?
No, I don't think so. This isn't a new environment for DVSA to be in. For many years we have conducted enforcement in the road transport and MOT sectors and are alert to the risks of what competitors say about one another. However, those in the market can be a useful source of intelligence – the key is that DVSA is open to receiving intelligence from anyone.
We triage all intelligence received. Where it is of sufficient quality we will undertake our own investigations and come to a judgement on whether there is a case for prosecution or another type of enforcement action. We must be able to satisfy the question of whether prosecution is in the public interest.
How large is the team working on Market Surveillance?
We have six full time staff in the MSU, but we also have access to other resources in DVSA. That includes our Intelligence team, our Counter Fraud and Investigations team along with a full time Prosecution and Legal Services team. We are an organisation rich in mechanical and engineering skill, we therefore have around 350 vehicles examiners to call on should they be needed.
Do you have any other aftermarket parts categories in your sights for investigation? (brake pads etc?)
Our priorities are based on risks that we are aware of – one of the drivers being intelligence – but also information from other countries and other enforcement bodies. We wouldn't be limited by component type. The MSU could investigate any vehicle or component issue where we have a concern that the relevant legal standards may not being followed correctly. So – we will continue with our emissions testing programme of new vehicles, but also include working across the aftermarket.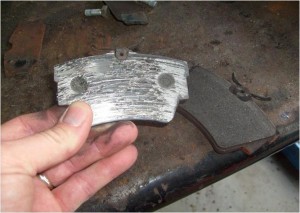 At the moment, we have work ongoing in the space of vehicle modifications (to emissions systems), tyres, aftermarket components as well as specialist trailers. In all cases, we are checking for compliance with legal standards – making sure businesses and the public are protected from buying something that is dangerous, harmful to the environment and unlawful.
Our key message to the industry – be that manufacturers, distributors, importers or retailers – is to make sure you understand the relevant rules and are compliant. We will be out and about checking what is out there – and we will take robust enforcement action where needed.