SEPTEMBER CAT OUT NOW
BREXIT LOCK-OUT: Does no-deal leave the aftermarket at the back of the queue?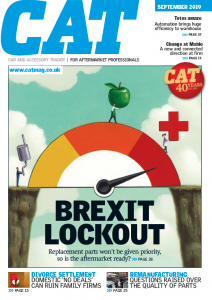 TOTES AMAZE!:  An ultra-high level of automation brings great efficiency to firm.
DIVORCE SETTLEMENTS: Brexit is not the only no-deal that threatens family firms
REMAN: Concerns over the quality of brake parts raised.